Telephone Consultancy – The Deal
In a 20 minute telephone one of our marketers will look at one aspect of your online proposition:
Web Design
Landing Page and Conversions
Social Media Strategy
SEO Strategy
Email Lead Generation
All we ask of yourself is to give us an idea of your business. An ideal way of doing this is create a profile on our social media platform (It's free) – my.socialmediaexecutive.co.uk/login
Due to an over subscribed appointment book we are not taking any appointments for November nor December 2018. However, if there are any cancellations please complete the form and one of our specialists will call you.

Jonathan Simpson has just booked a free consultation for Web Design
Samantha James has just booked a free consultation for SEO
Peter Eric has just booked a free consultation for Marketing Automation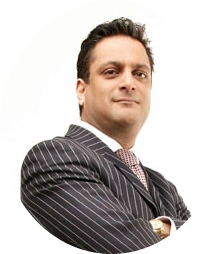 Schedule An Appointment Now!
My name is Baggy Tiwana and very much 'into' generating new business using web based technologies. My journey, like many, started with the 'mumbo jumbo' from internet Gurus'. These guys new it all!... and I was spending £'000's on pay per click, SEO, social media to generate leads from the internet - at one stage we were into a spend of £7,000 per month.
I wasn't a hugh business, but it was profitable – once I stood back and started to look at my return it wasn't all that impressive – these Guru's were full of BS. Their knowledge was dated, focused on a mixture of what they 'thought they knew' and something that 'someone had told them'.
My journey led me to studying a post-grad in Digital Marketing at a Manchester Metropolian University Business School, where upon grading I was invited to be Digital Sales and Marketing Director.
I discovered that lead generation, capture and conversion was based around a number of well researched concepts, which when applied correctly can catapult a business beyound the realms of what most people in business can imagine.
We apply these fundamental principles to many of the internet businesses that My colleagues and I are involved in.
In a 20 minute converation I can usually identify quickly what is needed and the digital channels to use to get your business moving. Before you book an appointment please go through the checklists for the areas you wish to discuss.
If you are looking to create or re-develop a website then please download this doc and read before the appointment
For Social Media services please click here and answer the questions about your business
SEO Services please go through this checklist.
For a general dicussion just book!