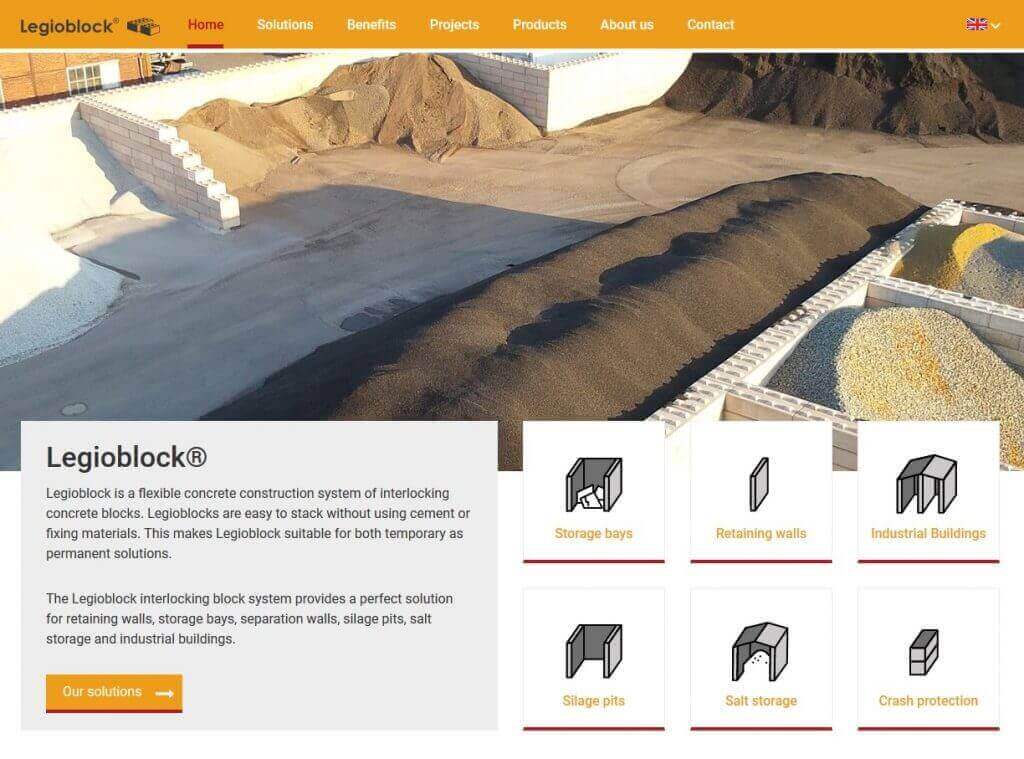 Legioblock are an international company specialising in the manufacture of concreate blocks. The main source of new business comes from pay per click campaigns in Google, Direct - Both Telephone and Field Sales Representatives. The Google Adwords' campaigns were without any monitoring nor any key performance indicators setup. This meant that the company could not gage the ROI on campaigns nor the effectivity of them.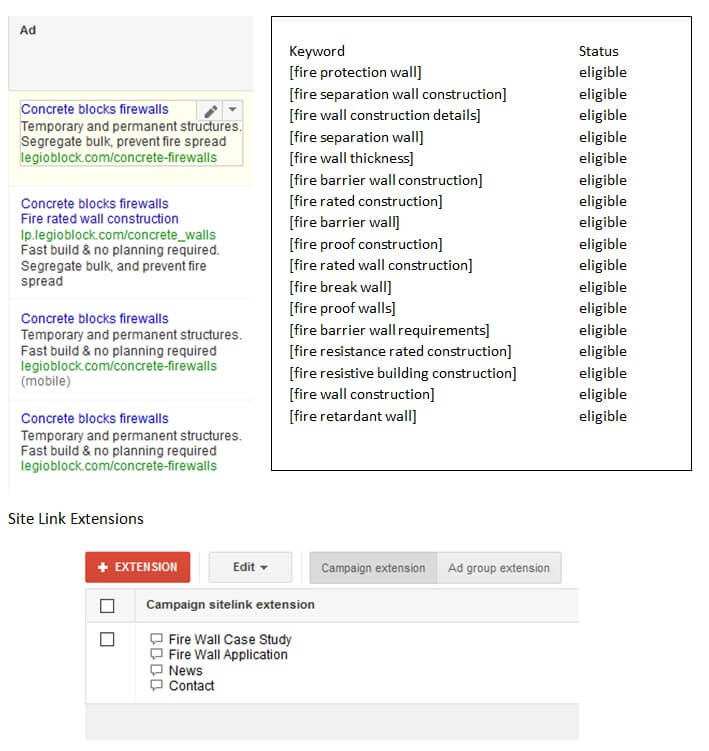 Google Adwords
Campaign
The campaign was to focus on one product and create a campaign for 'Fire Walls'.
Keywords used were researched using Google Keyword Planner and Google Adwords campaigns created for the campaign.
Any 'Click-Throughs' then go onto to a landing page where the information is collected and then remarketed to.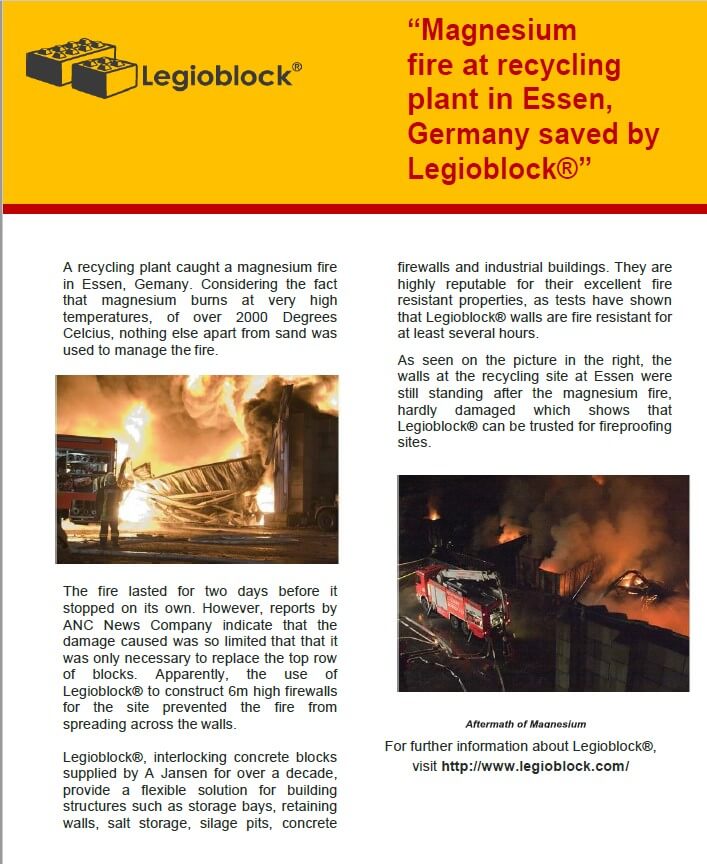 Lead Magnet
Definition: A lead magnet is an incentive to captureemail address, or other contact information in exchange for consumable information such as; downloadable content, such as a free PDF checklist, report, eBook, whitepaper, video, etc.
In the case of Legioblock a news bite was used that demonstrated the effectiveness of their fire resistant properties.
Automated Sequences
Once capturing the details a series of automated emails and text messages are sent until the 'warm' lead is converted to a 'hot' lead, through to an 'opportunity' or paying customer.
Email Sequences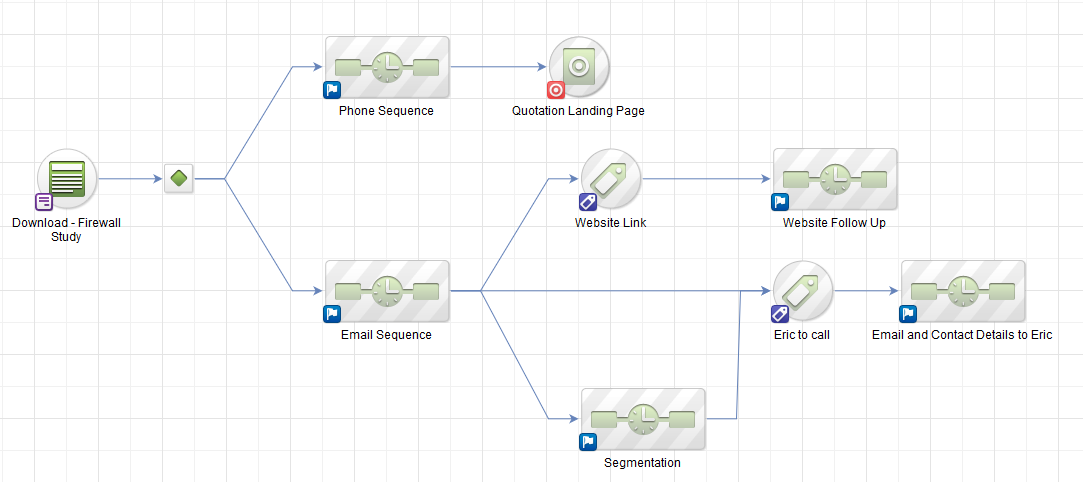 RWM Event Campaign Outcomes
48
– RWM Event Sign Ups
23
– Event Meetings
Key Performance Indicators
The Legioblock campaign resulted in a significant increase in leads and conversions.
A key component in this campaign was control of the KPI metrics using Google Analytics and Converstion Goals. This significantly reduced spend and increased ROI on campaign spend.